Patio Splash
Hot Tubs & Spas
Colorado & Wyoming's preferred hot tub & spa dealer. Offering the nations most reputable and trusted hot tubs.
Patio Splash Hot Tubs & Spas
Premium Hot Tub & Spa Dealer
---
As Northern Colorado's only authorized Bullfrog Spa dealer, we are proud to offer our customers Bullfrog Spas™, the best hot tubs on the market based on their industry leading technology. Come in and check out our custom, high-end hot tubs that you won't find anywhere else—and at the most affordable prices. Visit one of our four hot tub store locations to explore our selection of hot tubs and the different contours, shapes and jet options available. With a variety of sizes, makes, and models, we're sure to have the perfect spa for you. We now have four convenient locations, Fort Collins, Greeley, Firestone & Cheyenne. Have an existing hot tub that needs service or repair? Contact our sister company Hot Tub Patrol for comprehensive cleaning and hot tub repair services.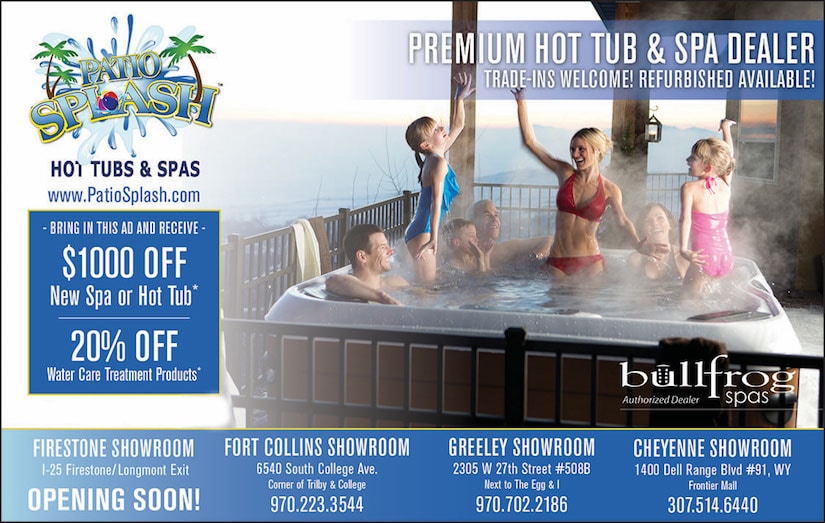 Looking For A Hot Tub?
Get More Information
Why Go Anywhere Else?
The Choice Is Easy
---
Size. Style. Model.
Finding The Right SPA
---
Every spa is designed to accommodate different lifestyles, desires, needs and households. Our trained experts are more than happy to help you discover the right spa for you and your family. Whether you're seeking a hot tub for relaxation, recovery, or rehabilitation, we will show you all of your options.
The Patio Splash Difference
At Patio Splash, we genuinely believe in our products and can't wait to educate you on everything you could possibly want to know about them. Feel like stopping by? With one of the largest selections of spas and hot tubs in Fort Collins, Greeley, and Wyoming, and a knowledgeable staff to guide you, we know you'll absolutely love your hot tub experience with Patio Splash.
Discover the difference for yourself and come visit us at one of our three hot tub showrooms or contact us for more information.
Personalized Jet Configuration
JetPak Therapy System
---
The benefit of interchangable jets can not be stated enough with the Bullfrog's panted JetPak system. Customize your hot tub's jet configuration to your liking, and then change it again as your needs change.
The Bullfrog Difference
Patio Splash Hot Tubs & Spas has worked diligently to acquire the rights to offer Bullfrog Spas to Northern Colorado and Wyoming. After spending decades in the industry it became apparent that there was nothing comparable to the quality, performance, and longevity of a Bullfrog Spa. Bullfrog Spas simply seek to perfect every aspect of the spa design, from the performance to the appearance, nothing is overlooked, and everything is designed optimally. Bullfrog does not seek to cut corners like many other brands, and is why Bullfrog spas far outlast other hot tubs on the market. Here at Patio Splash we seek to offer our customers the best hot tub experience, and highest quality hot tubs on the market, which is why we are northern Colorado's authorized Bullfrog dealer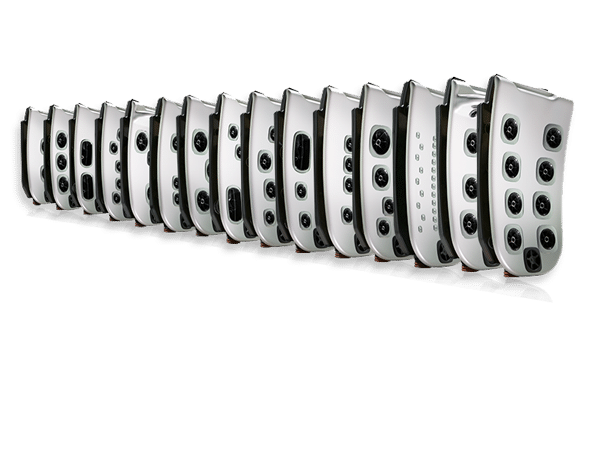 Northern Colorado's #1 Provider of BullFrog Spas
As northern Colorado's authorized Bullfrog Spa dealer, Patio Splash is your spot for Bullfrog Spas north of Denver. Come in and visit one of our three locations to both see and experience what sets a Bullfrog spa apart from other hot tub brands. Not only will you be impressed with how Bullfrog Spas look, but also the quality that is built into every spa model they offer.
BullFrog Custom Spas
Design your hot tub to be one of a kind with Bullfrog's patented JetPak system. Simply insert the style of jet your prefer into one of your tubs slots, and create the perfect hot tub for you and your family. If you ever want something new, simply rearrange your jets, or get new jets to interchange in your current tub. Each JetPak is designed to target specific parts of the body, so you can customize your tub to target specific trigger points on your neck, shoulders, back, and more. The options are limitless, and one of the reason many consider Bullfrog Spas the best hot tubs on the market.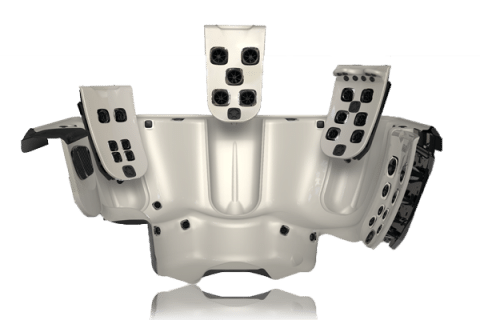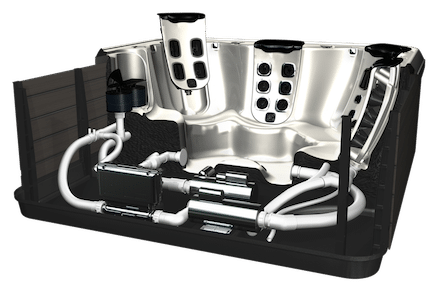 Superior Design
Bullfrog Spas offer far more than just customization. Paying close attention to detail, Bullfrog has created energy efficient tubs that use 90% less plumbing and offer more insulation, which means jets don't lose power by traveling through endless plumbing, and are easier to repair. Once you understand and experience the superior performance, you will never want anything other than a Bullfrog.